Anyone wishing to purchase a quilt, or commission a quilt, please contact me by email.
Angel's Roost Quilts - The Art of Fabric
Visual Arts Are My Life.
Since my father was an artist, I started drawing early, then moved to charcoal and pastels and eventually oils and acrylics. Because of my great love of fabric —especially the wonderful colors, visual effect, and the tactile qualities that give multiple dimensions — I came to use fabric and threads as my medium.
---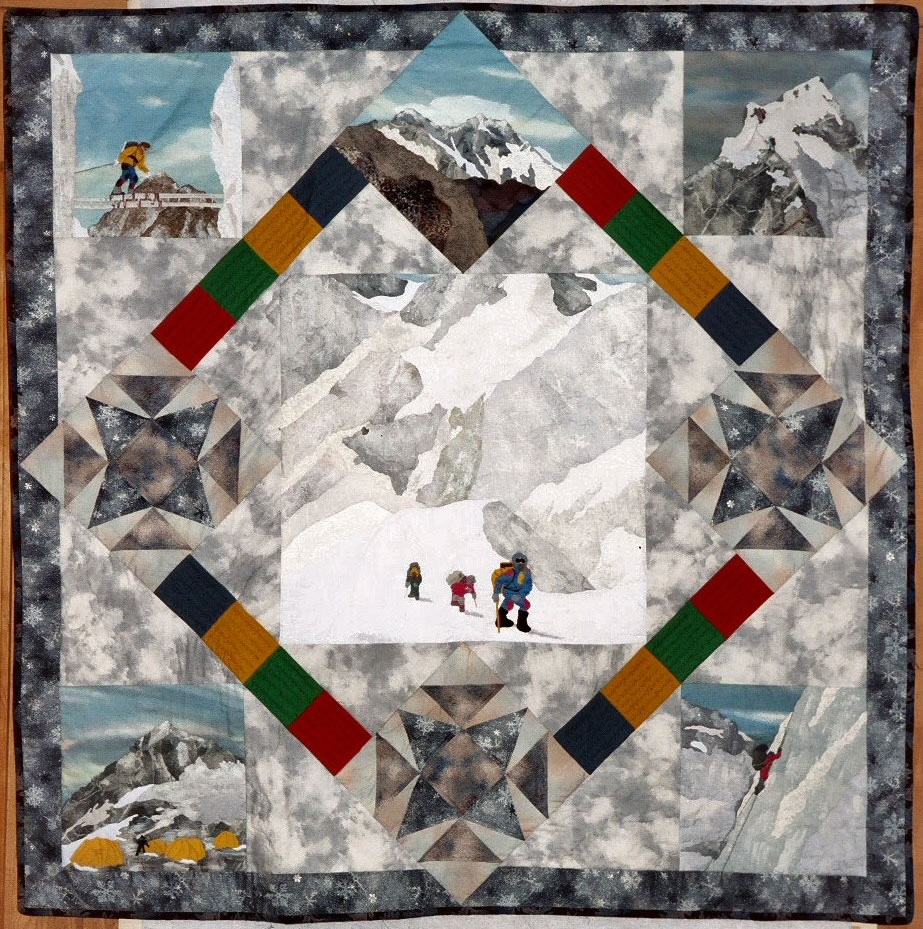 ---
My inspiration comes from nature, the human form and things around me. It is a challenge to create landscapes or figures with fabric. When painting with fabric I try to capture the mood and feel of the subject, in cloth. I always am looking for unusual fabric, threads, paint and techniques that will help me create the qualities and mood of a painting.
I do hand appliqué and soft edge machine appliqué, usually combining the two. Figures are done by hand, then the clothes and background by soft edge appliqué. I start with a drawing, then I make the templates for the piece, before moving to the flannel wall where I audition the colors and fabric I will use. Sometimes paint is added to enhance the piece, or perhaps punch needle or silk ribbon embroidery.....whatever helps the texture and color to create the final outcome.
Fabric art quilts and artwork can be used for wall hanging and other types of display to wonderfully enhance any space.
Click Here to view the galleries
---
Carol Spalding
---